First things first - I wish everyone a
HAPPY and safe NEW YEAR
!
I'm not really celebrating this year due to scattered, working or not-feeling-so-great family members. :( I wish they were all around but that's how it is sometimes. At midnight I'll be driving back home after picking someone up from work. Crossing my fingers for a safe drive.
On to where my excitement lies tonight:
I searched high and low and searched again. I checked out Ebay, Etsy, Googled and Googled and
finally
I FOUND NL 6149. Yay me. Seriously I'm excited, especially since it's out of print and not even Simplicity.com has it for sale on their website.
Here's the blog post that inspired this desperate search:
NL 6149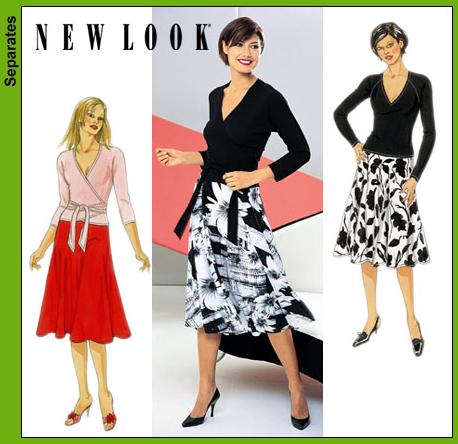 The only drawback? It was a downloadable pattern which meant using lots of paper, glue and ink. During printing I ran out of ink - ugh. I ran out, got the ink and armed with the glue I set to work. It took such a long time! I think I
watched
listened to two movies while I got crafty. There were so many pages and then I realized, silly me, that I didn't have to do the skirt portion since I wasn't planning on making the skirt - DUH!
I ended up with about three pages of 41 pages each. Luckily I don't mind the smell of rubber cement.
At last, at last, I finished and I carefully cut out the pieces and sewed up a muslin to check my fit.
Almost perfect but not quite, but still freaking cute!!
After sewing this up, I can see why this pattern is probably out of print - the concept is really cute, in my opinion, but there are a couple of technical issues that need to be addressed.
Changes I need to make:
1. Lengthen the torso. I am not by any means a long-waisted gal. I'm on the short side and I thought this was too short. If I left it the way it is - there would a whole lot of muffin going on and that's just not cute, hence why the muslin is on the dressfrom and not on me.
2. The neck facing is wonky - it needs to be interfaced and lengthened to actually reach the seam at the shoulders. The muslin does not have the neck facing in place. I may even consider not adding one.
3. The ties need to be lengthened as well - I personally would like them a few inches longer. I also interfaced the ties (a hint I got from
Mimi G.
) and I really like how that worked out.
4. I will probably take a little out of the sleeves at the armpit area. I think I want the sleeves to be fitted more. I can probably add a band at the bottom of the sleeve as well.
Conclusion - this is too cute to pass up. You will definitely see another version here soon - I just need to get some pretty bright jersey fabric.
Happy New Year! Be safe